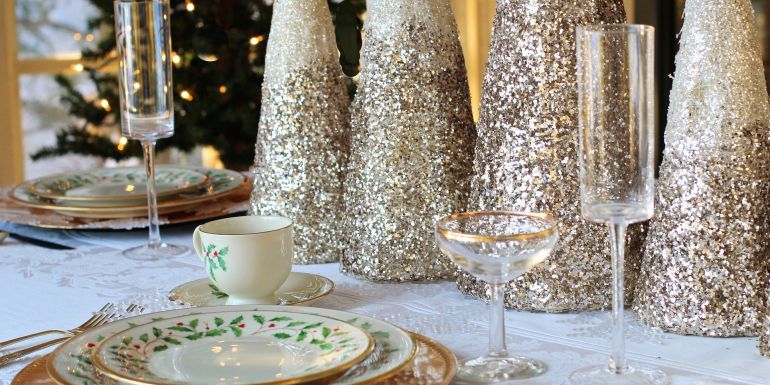 Celebrate the Season Safely
to improve at company events when spouses or partners and children are present. If your budget allows, include the entire family in the celebration. Be sure to review your liability coverage with your broker first.
Avoid incidents related to relaxed inhibitions by following the tips for reducing alcohol-related risks (see below).
Risk: Alcohol-Related Incidents
Take steps to limit alcohol consumption. If alcohol will be served, provide plenty of food rich in carbohydrates and protein to slow the absorption of alcohol into the bloodstream. You can also have a cash bar, limit the number of drink tickets, or close the bar early to deter over-consumption. Also have a good selection of nonalcoholic beverages or a tasty signature "mocktail" available. Make sure water glasses are refilled frequently.
Get bartenders on board. If you have underage workers or invite children of employees, be sure that servers ask for ID from anyone who looks under age 30. Ask servers to cut off anyone who appears to be intoxicated.
Make sure employees get home safely. Offer incentives to employees who volunteer to be designated drivers, offer to pay for ride shares or taxis, or arrange group transportation or accommodations. Planning for safe transportation can potentially minimize your liability if an employee causes an accident while driving under the influence.
Do not serve alcohol if your party is at the office and your policies do not permit drinking on company premises or during work hours. Deter employees from an informal after-party at a bar or restaurant where the alcohol could flow.
Risk: Workers' Compensation Claims
Keep the party voluntary and social. Typically, workers' compensation does not apply if the injury is "incurred in the pursuit of an activity, the major purpose of which is social or recreational." If the carrier determines that the company party was truly voluntary and not related to work, you may not be liable for injuries sustained at the party.
Go offsite. Hosting your holiday party at an offsite location is a smart idea. Your employees will be thankful for the change in setting, and this could reduce insurance liabilities for your company, especially when it comes to third-party alcohol and injury policies.
Check with your broker before the party. Review your insurance policies and party plans to make sure you do everything you can to avoid risk and know how to handle any incidents that result from the party.
Risk: Perceptions of Unfairness
Determine how to handle pay issues in advance of the party. You're not required to pay employees who voluntarily attend a party after hours. However, nonexempt employees need to be compensated if they are working the party or if attendance is mandatory. If the party is held during regular work hours, then all employees must be paid for attending the party.
Decide in advance whether and how to include remote employees, independent contractors, temporary employees, or agency workers. Be consistent in sending invitations, and if a category of workers will not be invited to the party, consider other ways to reward them for their hard work throughout the year, such as gifts.
Do not penalize employees who choose not to attend. The message may be misinterpreted and could create employee relations concerns. Be considerate of those who do not attend the event due to religious beliefs, sobriety, mental health issues, family obligations, child care conflicts, or any other reasons. Avoid religious symbols or themes as they could offend individuals of different faiths.
By Rachel Sobel
Originally posted on thinkhr.com